Federation of Jewish Communities of Ukraine:
Cherkassy.
Education
Kindergarten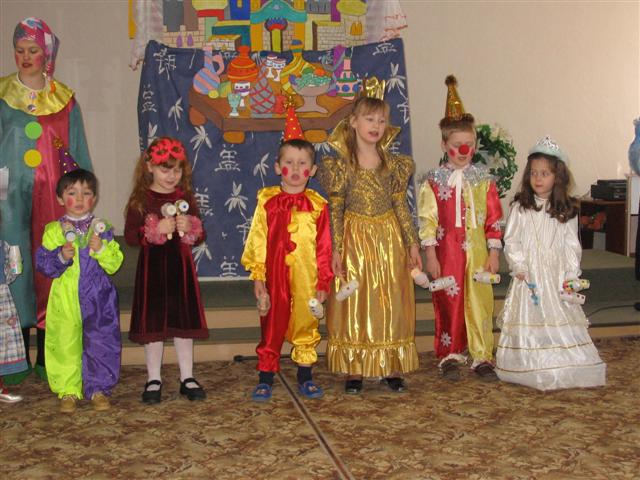 In June 2003 a Jewish kindergarten was established.This year the Kindergarten celebrated its 5th anniversary.In an atmosphere of love and care the children of the community grow.In kindergarten there are all conditions for the development of children.Moms and dads can stay calm assured of wonderful feeding, playing, singing, dancing, and preparing for school for their children. From an early age children learn about Jewish holidays and customs and get first impressions about the language of their ancestors - Hebrew.And most importantly - the children are the center of attention, care and warmth of caregivers and staff.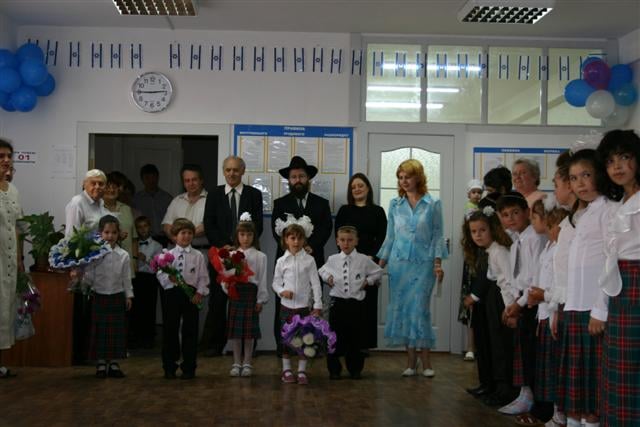 In 2003, a comprehensive Jewish school was created with in-depth study of mathematics, English, Hebrew. In 2006 the school obtained the state license.
The school is provided with computers, video and audio equipment.A homelike atmosphere is created there and it is interesting to learn, because each child gets individual attention.
Children learn Jewish traditions, Hebrew from an early age and get attached to the Jewish way of life.Not only academic subjects but also dancing, singing, exciting clubs take the whole day.
In the school and the kindergarten the children found the family comfort, delicious breakfasts and lunches, things to do and entertainment.
Seminars
Before the big holidays rabbiDov Akselrot leads seminars on organizing and conducting events with the community leaders and organizations that are members of the Association of Jewish Religious Communities and Organizations of the Cherkassy region (Smela, Uman, Kanev, Korsun-Shevchenko, Zolotonosha).In 2004 the city at the initiative of Rebbetzin Chana Shabbaton took place.In 2007 our city held two large training seminars which were attended by representatives of the communities from different countries of the CIS.
STARS
This youth program targeted at the 17-29 year old is functioning in the community.Boys and girls study the Torah, Jewish law, philosophy and various aspects of Jewish life and history. Classes are held twice a week.Applicants who have successfully passed tests receive a scholarship. Shabatons are held for the students and the most active and promising trip to Israel.41 people attend the program.
STARS +
At the initiative of the Chief Rabbi of Cherkassy Dov Akselrot the STARS program for people of 30-40 years is begun and now counts 15 people.